I love these meatballs. A sweet glaze and herbs reminiscent of Thanksgiving stuffing, they would make a really tasty appetizer at a party or sandwiched in a tiny bun with some lettuce and tomato. You could even serve them with creamy mashed potatoes and a salad for a quick family dinner.
I know the picture makes them look like they are uncooked, but as I have found out, meat is really hard to photograph! Trust me, they were cooked. And they were
delicious.
My favorite way to cook meatballs is in the oven, on a cookie sheet lined with parchment paper. Paper Chef's parchment was the best here-it really helped to keep my pans clean and almost all the mess just went right into the garbage when it was time to do the dishes! Also, baking meatballs keeps them a little healthier and lets you forget about them for a bit so you can go do something else.
1 small leek
1 tbsp butter
2 tsp fresh thyme, chopped
2 tsp fresh sage, chopped
½ tsp salt
½ tsp fresh cracked pepper
1 lb ground turkey
¾ cup coarse breadcrumbs
2 Tbsp milk
1 egg, lightly beaten
Glaze:
¼ cup maple syrup
1 lemon
2 Tbsp butter
Pre-heat oven to 400 F and line a baking sheet with parchment paper.
Wash leeks and sliced into thin rounds. Over medium heat, sauté the leeks in the butter until softened. Let cool slightly before transferring to a medium sized bowl. Add all other ingredients, then gently mix with your hands.
Scoop out mixture into tbsp sized portions and gently shape into balls. Set on baking sheet and bake for about 15 minutes. Meanwhile, in a small saucepan over medium heat, bring maple syrup, butter, and lemon zest to a simmer, stirring. The mixture should thicken slightly after about 3-5 minutes. Brush over the meatballs. Continue to bake the meatballs another 15-20 minutes, brushing occasionally with more glaze.The meatballs will be done when the internal temperature is 170 F.
Makes 4-5 main dish servings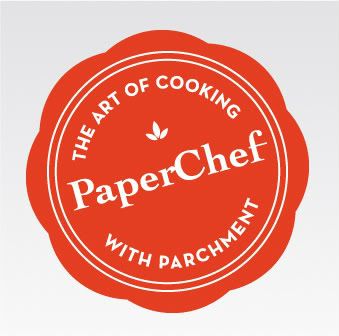 This post is sponsored by
Paper Chef
, who helped send me to Blissdom Canada this month! I loved their products so much I suggested we team up and do a little cooking together. I love using
parchment
to protect my favorite cookie sheets while I'm whipping up these meatballs, as it keeps the mess to a minimum. For more recipes, make sure to drop by their site-I especially love the
sweet and spicy nuts
. Yum!